What to do in Phnom Penh? The city is often overlooked by travelers and it's definitely easy for expats and locals to get stuck in a routine of doing the same thing every week. Here's my run down of the ten best things to do in the city.
10. Lunch (and of course tea) by the pool at TeaHouse
Take advantage of the free use of their tropical pool when you buy food or drink at TeaHouse Phnom Penh. Enjoy their afternoon tea tasting session or come for relaxing brunch. The food and drinks are on point and the relaxing gardens and refreshing pool feel a million miles away from the hectic city.
#32, Street 242 Phnom Penh, 12211 .
9. Meditate with the monks at Wat Langka
If you are looking to take some time out from your day to practice some deep meditation then there is no better place than the atmospheric temple of Wat Langka. Meditation sessions are free and open to everyone. Sessions run on Monday, Thursday and Saturday at 6pm and Sundays at 8.30am. They last for one hour are not guided meditations, so they can be difficult for beginners - but if you want to challenge your inner zen this is the perfect environment to do so.
Wat Langka, Samdach Louis Em, Phnom Penh (near Independence Monument)
8. Explore the former Lakeside
What was once the prime area for backpacker hostels, is now little more than abandoned buildings. Since the lake was filled in for a construction project that never quite materialized this area has become pretty run down. However in an effort to bring beauty back to the forgotten neighborhood street artists have started adorning the walls with incredible art work. Take a wonder around and appretiate the open air art gallery.
Start on street 93 and explore from there.
7. Take a Bokator lesson with Cambodia's best female martial artist
On Wednesdays and Sundays at 6.45pm visit the AZAHAR Centre for Peace, Yoga & Arts
Phnom Penh for a lesson in ancient Khmer fighting. It is hard work, but a lot of fun. The teacher, Tharoth, is a truly inspiring young Khmer woman - an incredibly powerful woman! Classes run for an hour and cost $5 for locals or $7 for tourists.
39, street 21 Preah Norodom Blvd (41), Phnom Penh
6. Head to Heart of Darkness for a fabulous drag show and dancing
More than just a night club, Heart of Darkness is one of Phnom Penh's best spots for dance and entertainment. It calls itself "gay friendly" - it's open for everyone - and the drag queen show on Wednesday, Thursday, Friday and Saturday nights is a guaranteed fun night out. If that's not enough to tempt you, drinks are fairly cheap and the company is excellent!
38 Rue Pasteur No. 51, Phnom Penh
7. Visit Meta House for documentary screenings and art exhibitions
Meta House screens a range of documentaries, mostly set in South-East Asia and covering a variety of topics from current human rights issues to politics, to local history. They also have exhibitions showing high quality art pieces by local artists. To see what is on the schedule at the moment visit http://www.meta-house.com/ . They also often feature workshops where you can join in with the art and learn new skills!
37 Samdach Sothearos Blvd (3), Phnom Penh
8. Watch a classic movie under the stars at the Raffles Hotel
A visit to the Raffles Hotel, with it's stunning building, grand grounds, pool and famous Elephant bar (try the cocktails) is always luxurious. Add in a movie under the starts at their Cinema Paradiso and you are in heaven. They show a variety of classic films on a large screen next to the pool. Imagine swapping red cinema chairs for a comfy sun lounger and fizzy pop and popcorn for wine and canapes - all included in the price. Phone ahead to check the film schedule. In the past they have screened the likes of Some Like it Hot, 12 Angry Men, Murder on the Orient Express and Breakfast at Tiffany's.
The Raffles Hotel, 92 Rukhak Vithei, 12302
9. Watch a Kun Khmer (Cambodian kick-boxing) match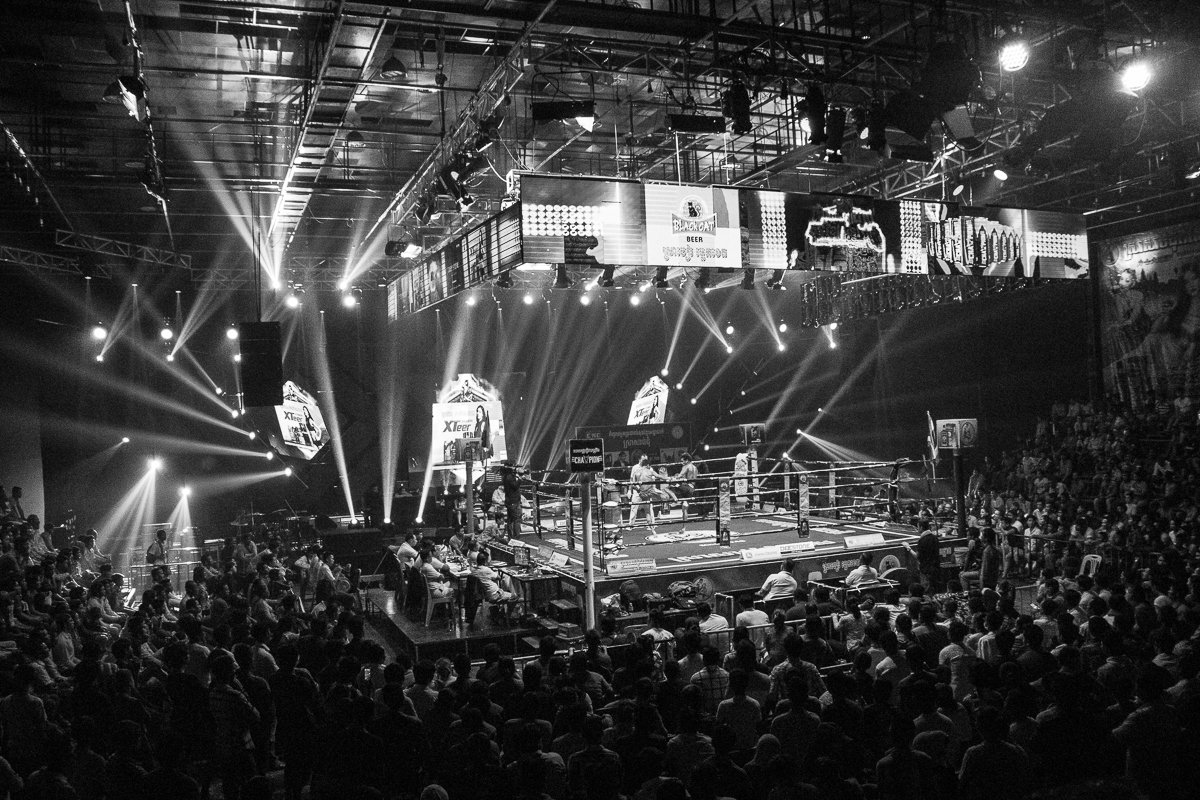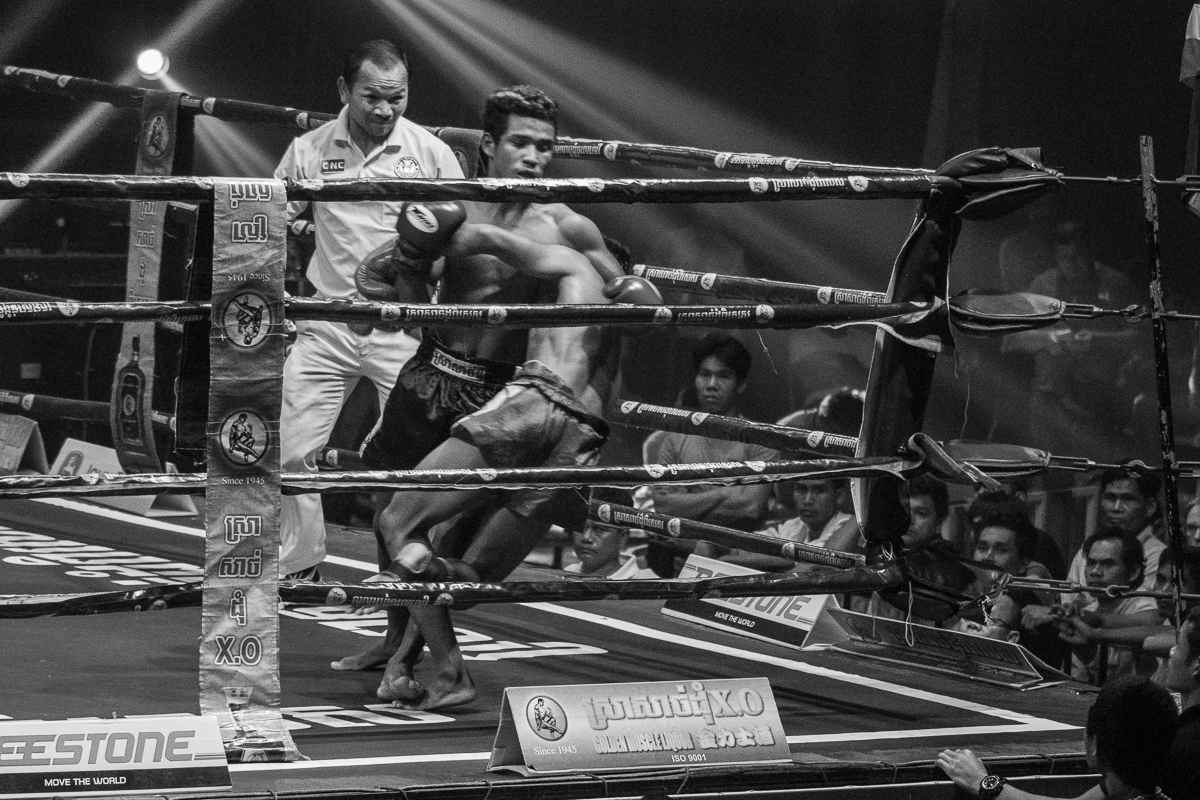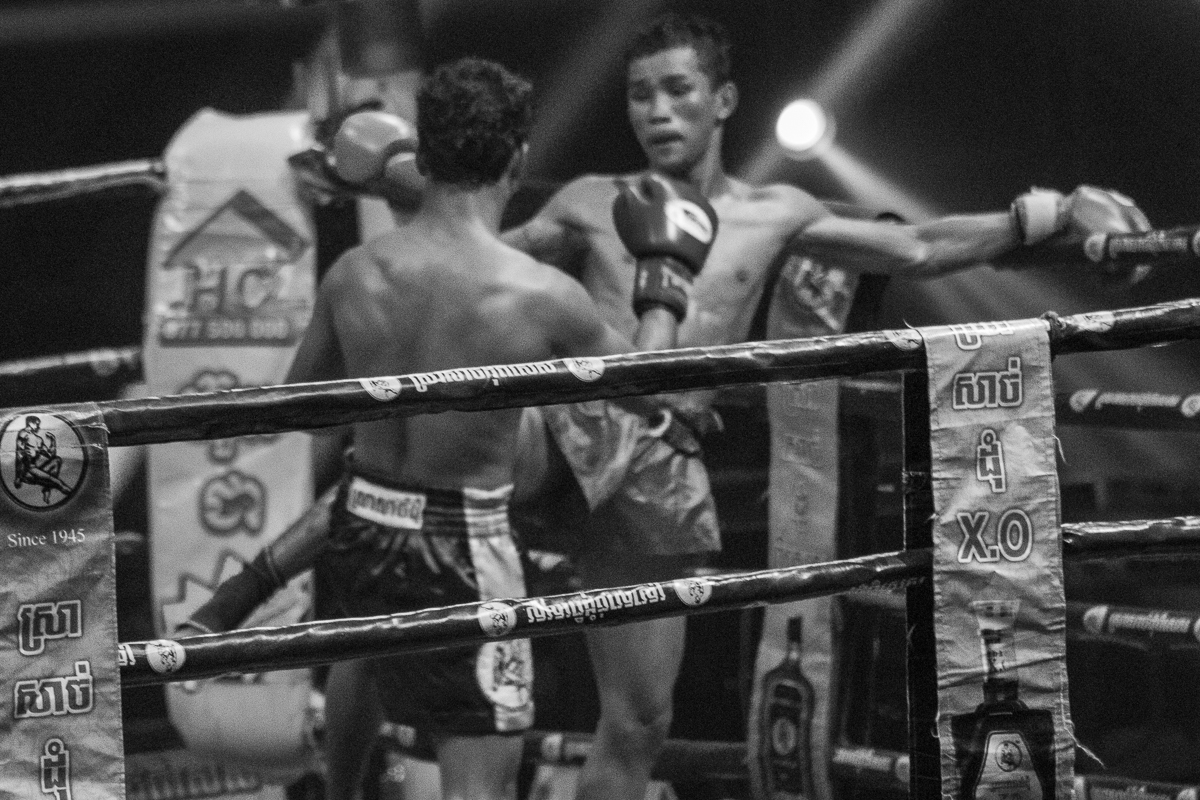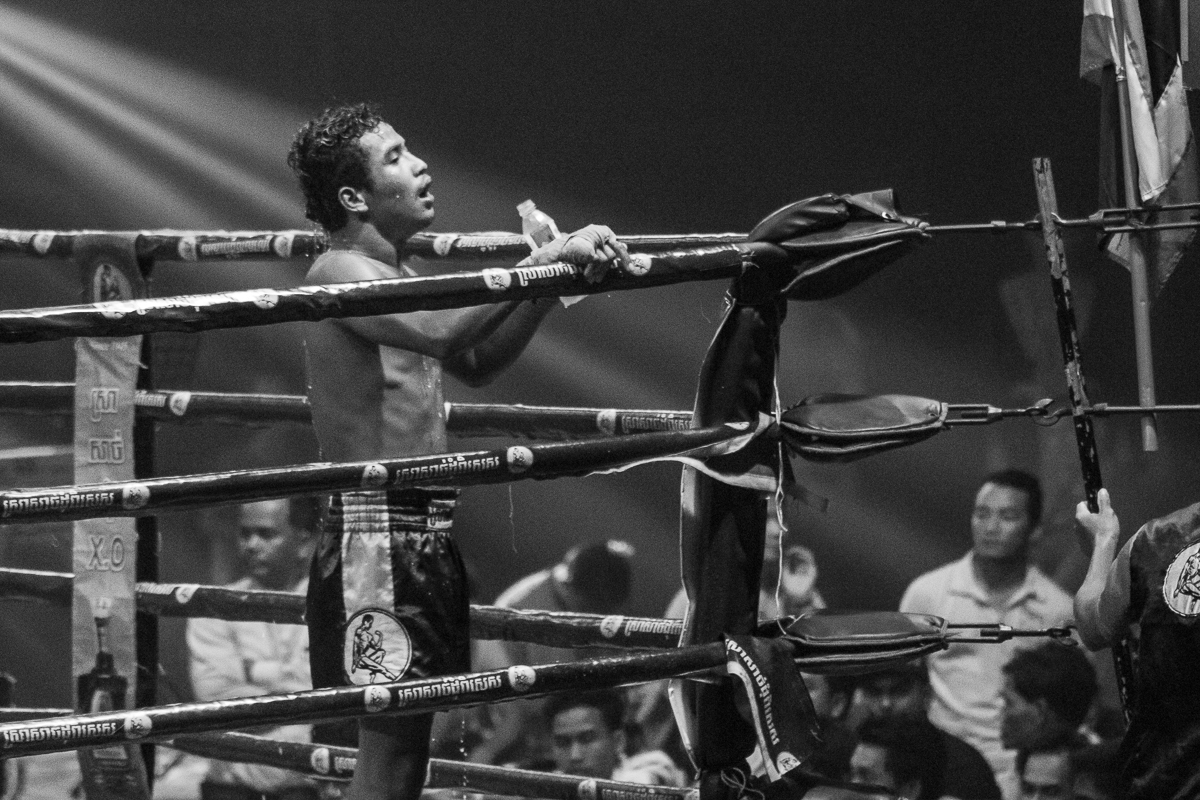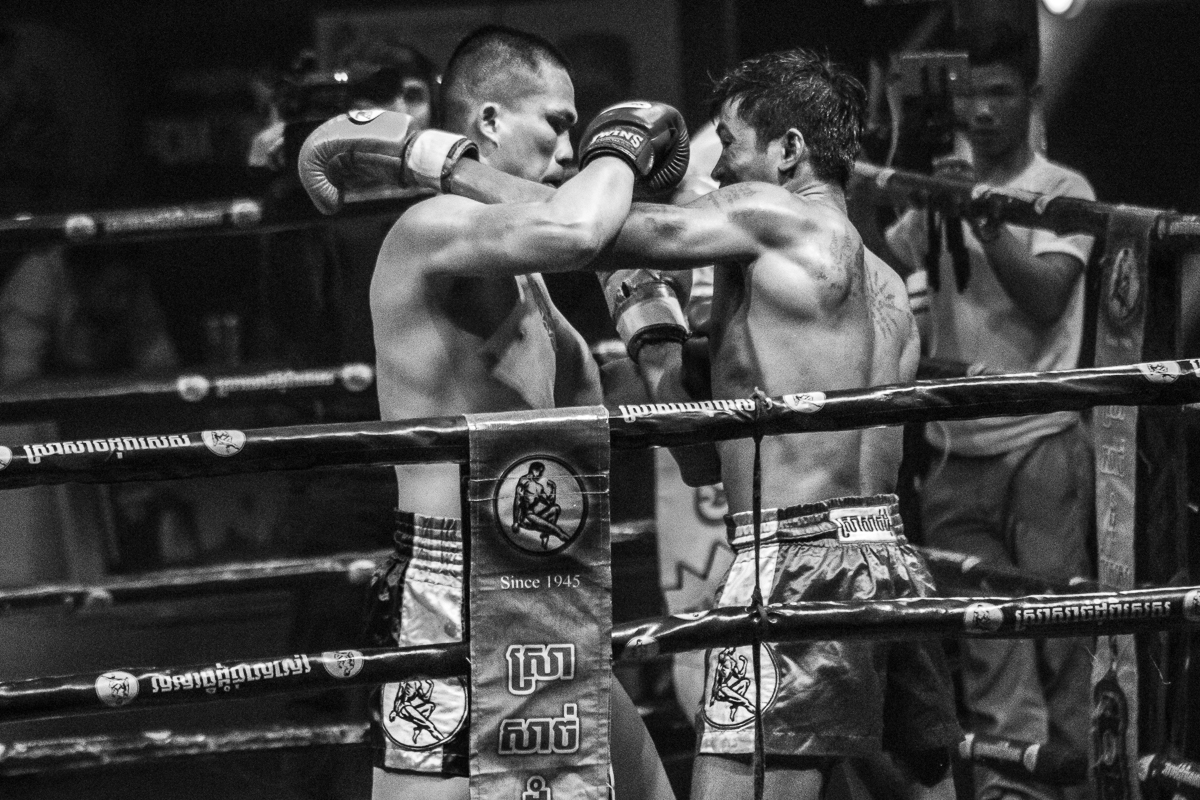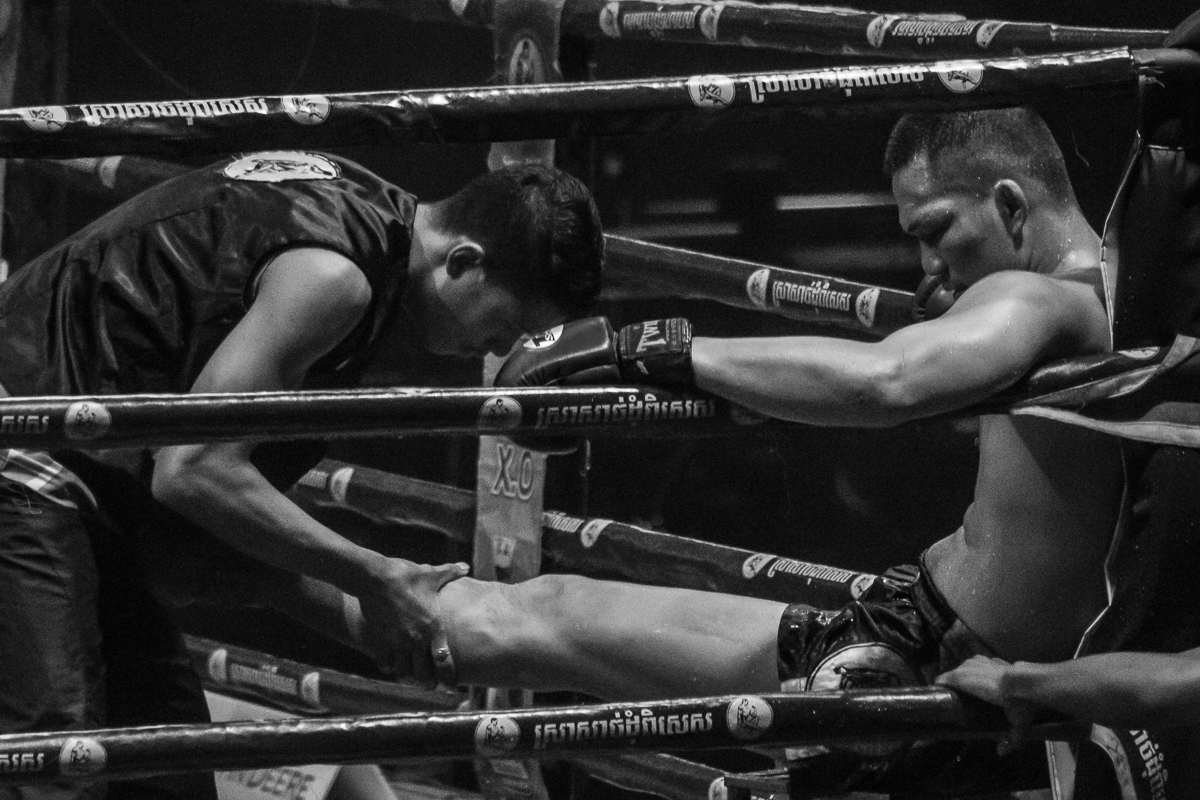 A guaranteed fun day out and best of all it's free! The fights take place at the TV studios around town on Thursdays, Fridays, Saturdays and Sundays. Which studio has a match on changes each week, so ask a TukTuk driver where the match is and he will take you there. They normally start at 3pm and finish after 5. I advise you bring along some street food from the stalls outside and a few cans of beer! You will likely be the only tourists there so it is a really unique and authentic experience.
10. A photography workshop with Gemma Sandell (yes that's me!)
Workshop attendee Akira having fun shooting in Phnom Penh.
You may have seen this coming, but that doesn't change the fact that a photography tour in Phnom Penh is a perfect opportunity to explore new sights, smells, tastes and experiences within the capital whilst learning about street photography and portrait photography. You are sure to come away with some great photographs and learn heap about how to take the best shots you possibly can. The photography workshops are most certainly a fantastic way to spend a day in Cambodia. Choose between one day tours, half day tours and two day tours, or if you are feeling more adventurous contact me to arrange a custom workshop anywhere in Cambodia. For more information visit the "Workshops" page above. If I haven't already sold you on what a great day (or two) the workshops are, then don't take my word for it, click on the Facebook icon below of visit www.facebook.com/gemmasandellphoto to see the reviews.